All Shows Currently Postponed
The Mansfield Playhouse, in response to growing concerns of the rising numbers related by patrons, staff, and cast members alike to COVID-19 spread, has decided to postpone current productions until further notice and is deemed safe for our devoted volunteers and patrons to return.
See Cast List
Read More About Postponing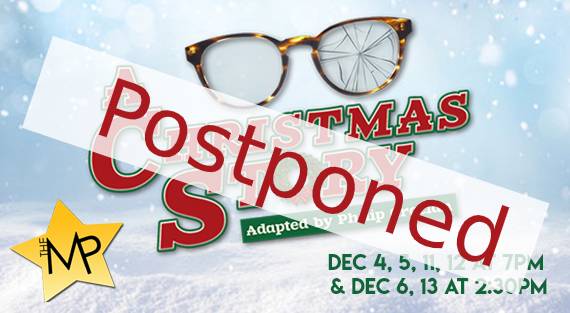 Mansfield Community Playhouse Covid-19 Policies and Protocol The Playhouse is working very hard to reopen this season while doing our best to help mitigate and prevent the spread of illness during these concerning times.
Be a PLAYHOUSE PAL
As you are probably now aware, the Governor has limited our seating capacity!! So, we have a bunch of seats to fill to recoup the lost revenue.
Consider joining us in this FUNdraising event!
Place your Playhouse Pal for one night only for $10, or let your Pal hold a seat for the entire run of Savannah Sipping Society for $25! You can also choose to make a $100 donation and leave your Playhouse Pal in an empty seat UNTIL THE RESTRICTIONS are lifted!!
Want your very own Playhouse Pal???!!
Follow the link below to dontate and then send your favorite picture using the link below or email it to mansfieldplayhouse@hotmail.com. Or you can choose a pre-made Pal from one of our amazing volunteers!!
Get YOUR Playhouse Pal
Submit your Picture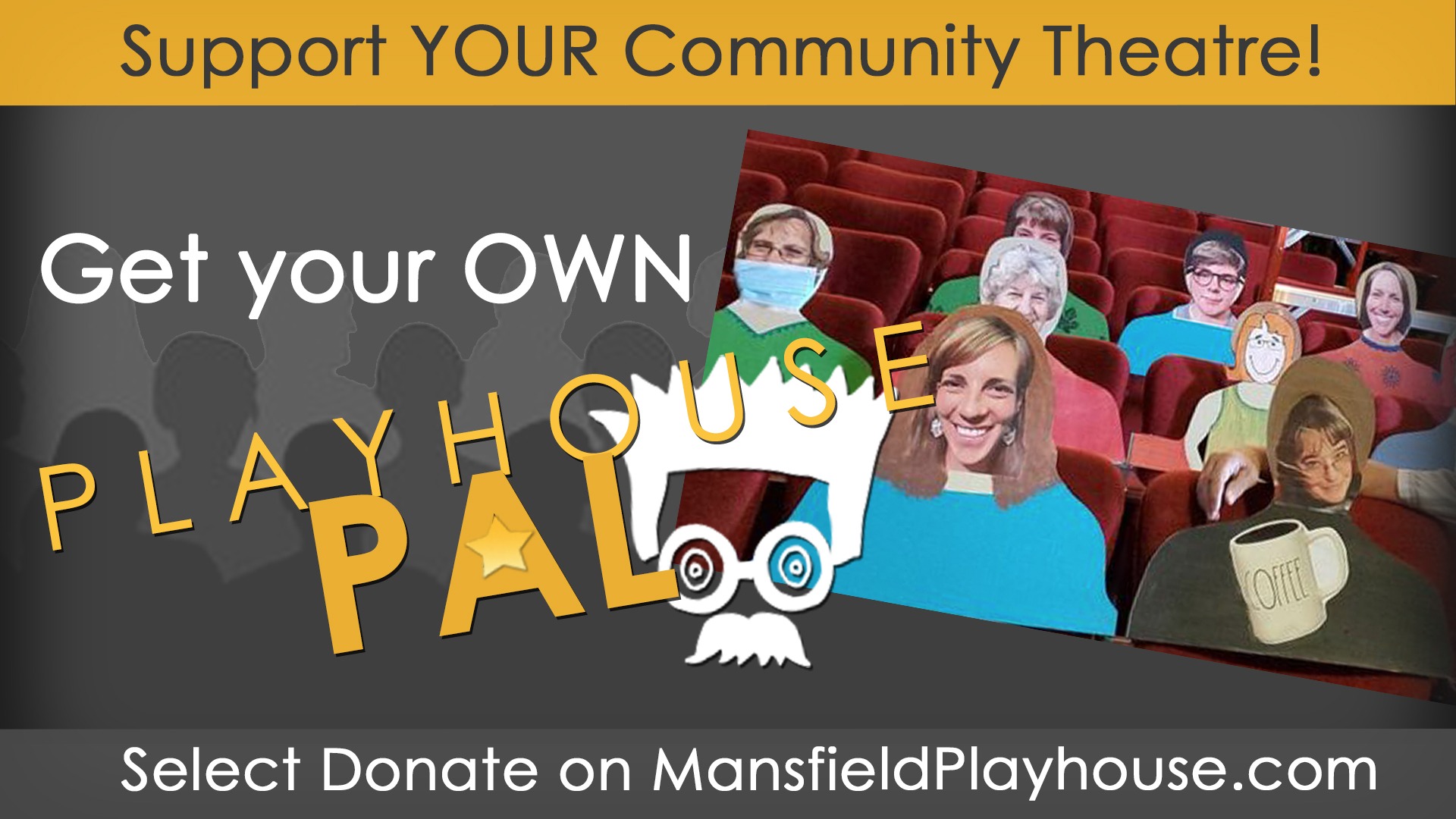 Upcoming Show
By Gary Peterson and David Byrne
The Great Yukon Blizzard of 1888 sets the scene for this hilarious romp over the fields of melodramatics. Included in the cast are: the fair and lovely maiden; the poor, crusty, but honest freelance lumberjack; the stalwart and heroic Mountie and a villain you will simply love to loathe! Add to their ranks a snow-blinded Inuit, a flapjack-filching bruin and one befuddled lass who keeps forgetting her identity (not to mention her sex!), and you have a madcap farce in the finest and funniest tradition of the melodrama. Will Fangduster T. Barrelbottom get away with his unmentionably nefarious scheme? Can our true-blue hero ever hope to clear his foully besmirched name? Is there a chance that the heroine may escape the sawmill blade?
Show Dates: January 29, 30 and February 5, 6 at 8:00 pm and February 7 at 2:30 pm
Get Your Tickets - when available
Cast List
What others are saying about the Playhouse
"Everything is amazing! From the audition process to the final production- my daughter has highly enjoyed being part of the jr. shows at the Mansfield Playhouse. As an audience member I love coming to this theatre. It's beautiful and intimate – seating is great sound and lights are always great and the local talent is incredible! Love this community theatre!"
Jennifer from Mansfield
"Lately I've been looking for a reason to laugh, and the cast of this hilarious play delivered. 
This was my first time at the Mansfield Playhouse and I will definitely be back. 
Thank you!!"
Marty from Butler
Connect with us on FaceBook