The Mansfield Playhouse is pleased to announce our 2019-2020 season!
The Playhouse offers high quality entertainment at affordable prices. Come celebrate with your friends, your family, your theatre!!

---
MAIN STAGE
A Gift To Remember
Adapted by Joseph Robinette.
Based on the book Can This Be Christmas? By Debbie Macomber.
On Christmas Eve, a group of strangers find themselves stranded together in a small train depot due to a snowstorm. Each is trying to return home for life changing events, a marriage proposal, the birth of a first grandchild, to patch up a marriage. But despite their disappointment they try to make the best of things. The evening gets off to a rocky start but in the true spirit of Christmas the strangers begin to bond. Through patience, determination, and humor they realize this will be a precious night to remember. Share their story and make your own holiday memory.
Show Dates: December 6, 7, 13, 14 at 7:00 pm and December 15 at 2:30 pm
Auditions: September 24 and 25 at 7:00 PM
---
Dearly Departed
By David Bottrell and Jessie Jones
Living and dying in the South is seldom boring and mostly hilarious. This is more than proven when the Turpin family gathers to bury their Daddy. As funeral bills mount, Ray-Bud drinks himself silly. Junior deals with his pack of brats and crazy wife accusing him of cheating, Their sister, Delightful, gorges on junk food as nosy neighbors arrive to butt in on the event. This comic gem is a don't miss event. It's a bellyful of Baptist backwoods Bible Belt fun! See y'all there!
Show Dates: January 17, 18, 24, 25 at 8:00pm and January 26 at 2:30 pm
Auditions: October 29 and 30 at 7:00 pm
---
Ken Ludwig's Leading Ladies
By Ken Ludwig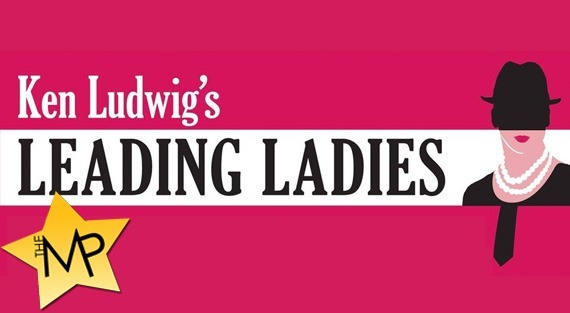 Two down on their luck Shakespearian actors, Jack and Leo, decide that one well played con game will save them and set them up for life. They decide to impersonate two long lost nephews who are heir to a dying old woman's fortune. But when they arrive hoping to collect, they discover the heirs are actually nieces. Pretending to be women seems realistic until Leo falls in love with another niece, Meg, who is engaged to a local minister. This crazy farce is sure to delight and confuse……and vigorously tickle your funny bone.
Show Dates: February 28, 29 & March 6, 7 at 8:00 pm and March 8 at 2:30 pm
Auditions: December 10 and 11 at 7:00 pm
---
The Mousetrap
By Agatha Christie
A classic Agatha Christie mystery, this story follows a group of strangers stranded in a boarding house during a snowstorm. What could possibly go wrong? Plenty – when one of them is a murderer. The intrigue rises along with the body count as a policeman questions the guests and uncovers their secrets. This play is full of surprising twists. Whodunit? Don't miss it.
Show Dates: April 17, 18, 24, 25 at 8:00 pm and April 26 at 2:30 pm
Auditions: February 4 and 5 at 7:00 pm
---
YOUTH THEATRE
Disney's The Lion King JR
Music and Lyrics by Elton John & Tim Rice
Additional Music and Lyrics by Lebo M, Mark Mancina, Jay Rifkin, and Hans Zimmer
Book by Roger Allers & Irene Mecchi
Based on the Broadway production directed by Julie Taymor
Music Adapted & Arranged and Additional Music & Lyrics and
"Luau Hawaiian Treat" written by Will Van Dyke
"It's a Small World" written by Richard M. Sherman and Robert B. Sherman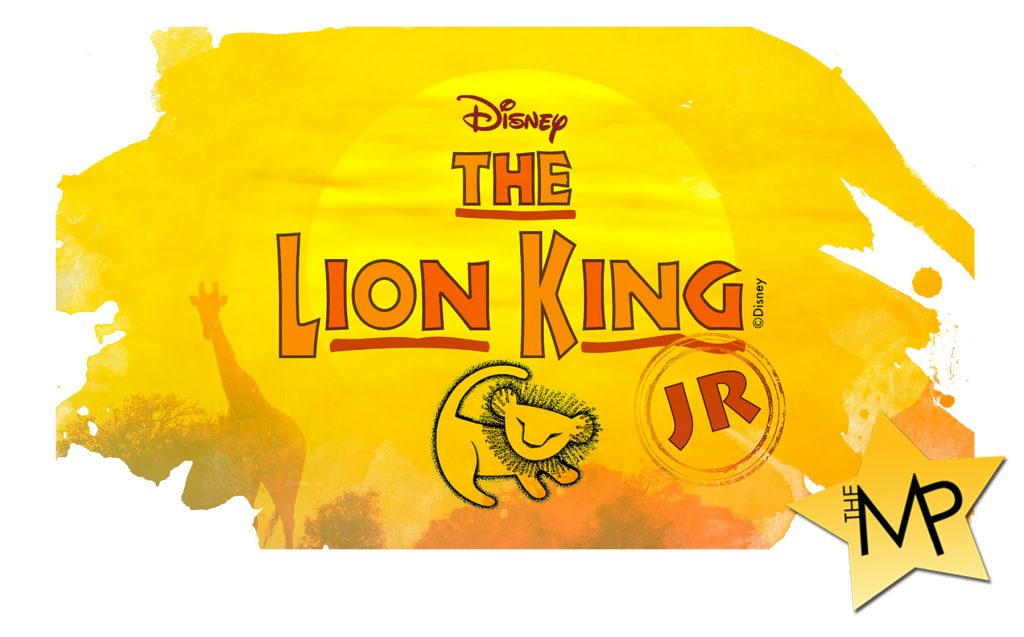 This beloved story follows two lion cubs, Simba and Nala, as they grow up in the beautiful and treacherous jungle. The adventurous duo strike out on their own and make many friends while encountering danger and a life changing turn of events triggered by Simba's scheming Uncle Scar. Watch as Simba struggles to take his rightful place as King of the pride and complete "The Circle of Life". This junior musical is packed with classic songs – a perfect evening of entertainment for all ages.
Show Dates: October 11, 12, 18, 19, 25, 26 at 7:00 pm and October 27 at 2:30 pm
Auditions: August 6 and 7 at 6:00 pm
---
Disney's Frozen JR
Music and Lyrics by Kristen Anderson-Lopez & Robert Lopez
Book by Jennifer Lee
Based on the Disney film written by Jennifer Lee
And directed by Chris Buck & Jennifer Lee
This classic modern Disney tale tells of the powerful bond of sisterhood between Elsa and Anna. Join them on their fantastic journey through the magical land of Arandelle where they find hidden dangers and make joyous discoveries. This musical features beloved songs from the original movie and plenty of humor from well-known delightful characters. Frozen is certain to warm your heart. Share the fun with the entire family.
Show Dates: June 5, 6, 12, 13, 19, 20 at 7:00 pm and June 21 at 2:30 pm
Auditions: March 17 and 18 at 6:00 pm
---
SECOND STAGE
The Dinner Party
by Neil Simon
Five strangers are invited to dine together at a first rate restaurant in Paris. When they are ushered to a private room no one knows what will happen but all suspect the unorthodox evening will change their lives forever. This play is full of chaos and comedy deftly woven by master playwright, Neil Simon. Say "Oui!" to an evening of laughs.
Show Dates: November 8, 9, 15, 16 at 8:00 pm
Auditions: September 3 and 4 at 7:00 pm
---
The Savannah Sipping Society
By Jessie Jones, Nicholas Hope, Jamie Wooten
Four unique southern gals decide the best way to handle any life crisis begins with happy hour. Drawn together by fate, they strike out to intentionally embrace new life experiences, with hilarious results. They discover husbands, careers, and firm fannies may slip away but good friendships have staying power. Raise a glass to Jinx, Randa, Marlafaye and Dot, …oh…and bring a drinkin' buddy. But don't over indulge…..except for laughs!
Show Dates: May 8, 9, 15, 16 at 8:00 pm
Audition: March 3 and 4 at 7:00 pm
For further information, contact Tammy Wertz at the Mansfield Playhouse at 419-522-8140.