DOUG WERTZ
Artistic Director and Board President
CARLA EIGHINGER:
I have been involved with Mansfield Playhouse since 1990. We live in Mansfield and love  how MPH has enriched the lives of so many people within our community. Our friends, our family, our theater!!
JOHNNA GUSTAFSON:
I have been an Actor with The Mansfield Playhouse for the last 11 years. My Husband and I are self-employed. We have 5 kids and 10 grandkids. My favorite roles have been in Sylvia, Wally's Cafe and Rumors.
Positions Include: Board Member, Actor, Director, Technician, & Volunteer.
ERIC GUSTAFSON:
Occupation: Real Estate Appraiser
Years with Playhouse: 8
Favorite Shows: Run For your Wife, Wally's Cafe, Leaving Iowa. Positions: Board Member, Actor, Director, Technician, Volunteer.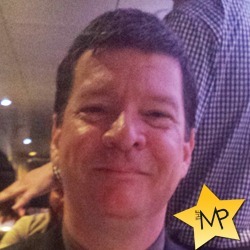 HEIDI ANKRUM:
Teacher at NC State College
This is my second season with the Playhouse.
Some of my favorite memories are the hours spent building and painting sets with my theatre family.
STEVE OSTER:
Occupation: Superintendent for the Knox & Coshocton County Boards of Developmental Disabilities and Executive Director of PAR
Years with Playhouse: since 1989
Favorite Playhouse Moment: I have so many wonderful memories of the Playhouse and people I met!  Christmas Carol, the musical was an awesome show to be a part of as well as My Fair Lady.
TONY VISCIONI
I am a pastor at Freedom Ridge Church and have been at the Playhouse since playing George Bailey in "It's a Wonderful Life" in 2013. Since then I have been working both on and off stage with my whole family. Our Playhouse family is an extended family.
Favorite Moment at the Playhouse: Being on stage in a Christmas production with both my kids.