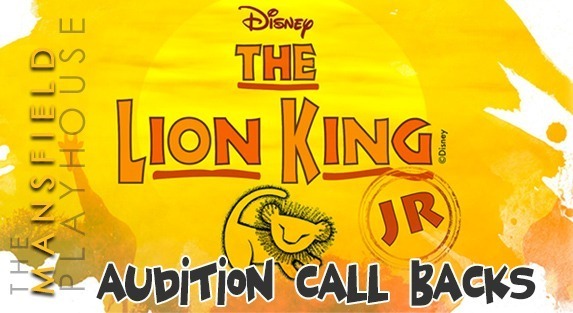 August 8, 2019
Hello there,
On behalf of the casting committee for "The Lion King Jr.", we thank you all for sharing your talents with us.
We had a total of 66 children audition so you can appreciate the process is taking a little time to select the cast. As mentioned during the process, we are requesting call-backs for a few to read some character excerpts for us. Please know that if your name does not appear on this list it does not mean you haven't been selected as part of the cast. Likewise, please also know that just because your name shows up on this call-back list, it does not guarantee a part of this cast. Again, this is a process.
We ask the following to attend these readings on Tuesday, August 13 at 6:00 pm back at the Mansfield Playhouse. If you are unable to attend, please contact the office at 419 522-8140 or email mansfieldplayhouse@hotmail.com.
The following are in no particular order:
Owen Hendershott
Jeremiah Viscioni
Leandra Viscioni
Aryn Williams
Kennedy Lamp
Aubrey Lamp
Lydia Miller
Josh Carpenter
Rowyn Osborne
Kate Hilterman
Layla Taylor
Austin Michel
Kylee Kent
Bailey Young
Emalie Green
Esaelynn Cameron
Sophia Fraley
Kaden Gilland
Elina Gilland
Cameron Wertz
Please stay tuned for further announcements on www.mansfieldplayhouse.com or visit our FaceBook page at Mansfield Playhouse.